CONSTRUCTION INDUSTRY RACKING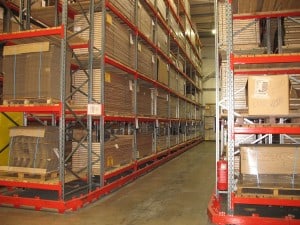 There are a wide range of products manufactured for the Construction industry demanding an equally wide range of storage solutions. Semco's comprehensive range of bespoke manufactured Construction Industry Racking products and extensive stock provide solutions to meet the most demanding requirements.
Long length products are served by Semco Cantilever Racking. Variable sized and awkward loads can be stored by the addition of horizontal rail beams giving uninterrupted shelf storage. Semco Pallet Racking has a variety of upright and beam profiles to suit all palletised storage needs.