S.E.M.CO are UK Manufacturers and provide a range of heavy duty Cantilever Racking designs to suit your storage needs.
S.E.M.CO Racking provides a cost effective and safe solution for storing your long loads and heavy products, such as Timber, Steel Profiles, Aluminium Posts, Stainless Steel Tubes,  Steel Bars, Steel Sheets and PVCu Extrusions. 
Racking is designed to suit your individual storage requirements. Our in-house design service guarantees a bespoke racking design to meet your criteria and maximise your storage space.
Conventional Cantilever Racking
The most commonly used system and is designed to accommodate long length products. We offer either single-sided or double-sided options dependent upon your specific storage needs.
Free Path Cantilever Racking
Consists of rows of racking which are adjacent to each other, separated by an aisle. It enables your handling equipment to travel the length of the aisle without any guidance. 
Guided Aisle Cantilever Racking
Provides a space-saving solution and maximises the use of your floor space which means it is ideal for warehouses which are limited by space. Runs are positioned closer together and can be accessed by specialist trucks guided by the guide-rail.
Aluminium Sheets
Concrete and Steel Lintels
Panel Products
Steel Sheet
Tube and Coils
Worktops and Laminates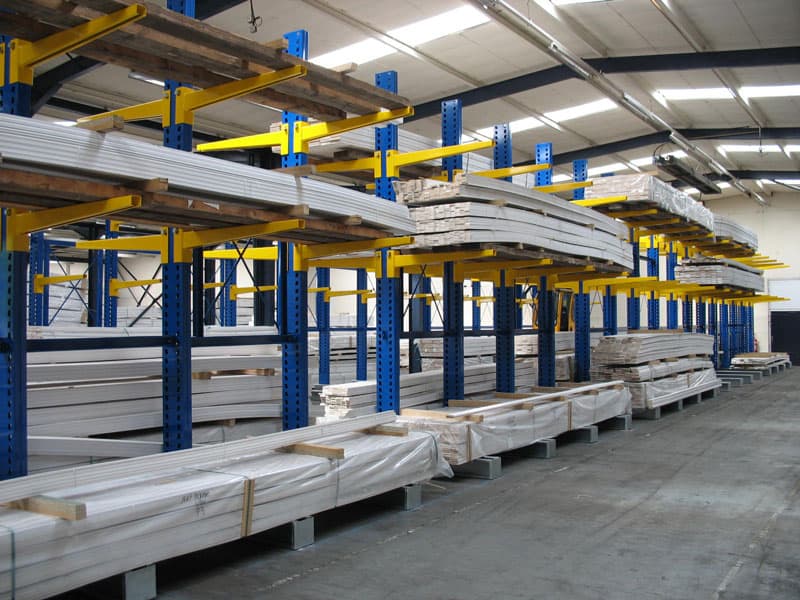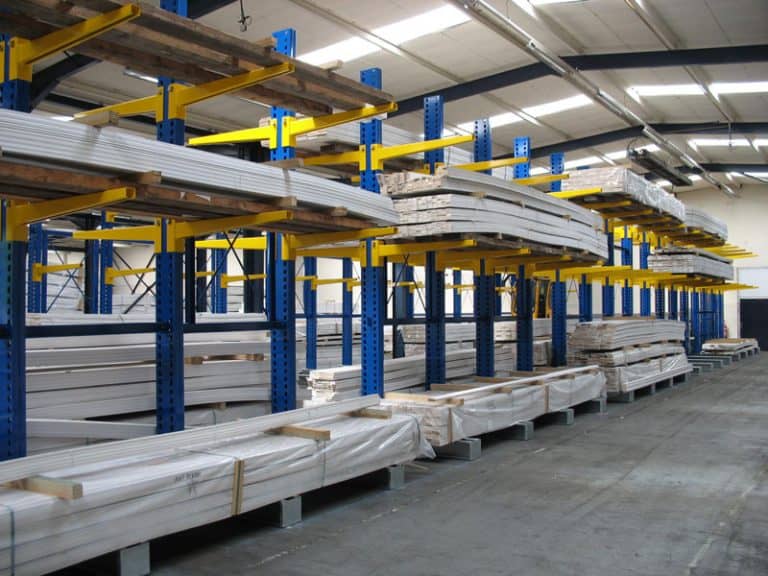 S.E.M.CO's Racking is manufactured in accordance with the SEMA Code of Practice for The Design of Static Cantilever Racking and/ or FEM 10-2-09 and/or BS5950 Part 5 and/or BS EN 1993 -1 -1 (Eurocode 3). Racking is manufactured depending on your storage requirements and the complexity of the racking structure.